If you are still thinking of things to do on Mother's Day, here are some suggestions. You do not have to do anything fancy or grand; what really matters is you spend the day with your mom making her feel happy.
House Cleaning
Volunteer to clean the house. You can also tell mom you are going to do the car wash for her or tidy the yard. Or you can make small coupons filled with tasks you will be doing for her. This is a cost effective and practical way to celebrate the day. Yet this gesture is something all moms will appreciate.
Cook for Mom
Besides cleaning the house, you can cook for her. Prepare breakfast, lunch or all her meals for the day. You can serve her breakfast in bed. Here is another suggestion: invite mom's friends over so they can have a little get-together. You and the children can prepare sandwiches, sweets and some drinks. For a change, the children can serve mom the meals.
Beauty Treatment
One of the nicest things to do on Mother's Day is to give mom the whole beauty treatment: manicure, face mask, go to the parlor and get a new hairstyle etc. While mom is relaxing you can clean the house and get the meals ready.
Flowers and Cards
Buy some flowers and get a card. Write down some endearing messages. When she wakes up, present her breakfast in bed. Give her a kiss and give her the flowers and card.
Go Shopping and Eat Out
Mother's Day usually means special deals in shopping centers and restaurants. If your mom is a nature lover, you can take her to the park or gardens. Other places you can go to are the movies, museums or have a brunch at your favorite eatery. The family can also head to the beach and have fun in the waters.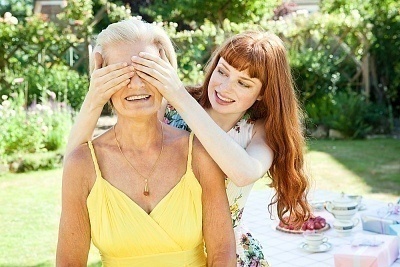 Visit an Old Friend
You can suggest to mom that you visit an old friend of hers. This is one of the most exciting things to do on Mother's Day. You can spend quality time with her as you go on the ride. You can enjoy the view and just talk. She can reminisce about her friend and days gone by. The trip itself can be a soothing experience for hardworking moms.
Get Your Pictures Taken
Mom can dress in her best outfit and you can take her picture. This does not have to be in the house. You can go to parks, nature spots and other places. For example you can go on picnics and take pictures of her. Of you can visit places she used to go to as a child and reminisce.
Go to Flea Markets
This can be an enjoyable way of spending the day together. Shopping for affordable clothes and other items can be a thrilling experience. There are plenty of other things to do on Mother's Day. At the end of the day though, what really matters is that mom gets to savor this one day of the year meant just for her.
What Should I Do for Mother's Day?

,