The place for sending out demo CDs are record companies. Here are a few suggestions to make your demo stand out from the rest.
Send it to the Right Label
Some recording companies accept music from all genres. Others are oriented toward a specific type (hip hop, rock etc). Do your homework first. Make sure you deliver the CD to the right record company.
Sending a country CD to a hip hop outfit isn't going to win you any favors. Bottom line: your CD needs to fall in the hands of people who're interested in the stuff you play.
Know the Rules
Once you've picked a company, learn their rules for sending out demo CDs. It should be stressed here that most major labels don't accept unsolicited demos. This is to prevent any potential lawsuits over copyright.
If you do find a record label that accepts demo CDs, follow the guidelines to the letter. If they want the demo in mp3 format, send it in mp3 format and nothing else. What about the delivery process? Is there anyone you should send it to specifically? If there is, you should send it to that person and no one else.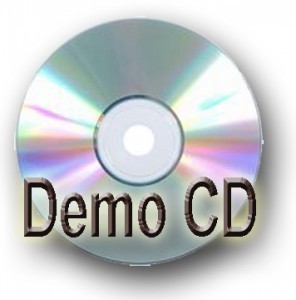 Don't forget the follow up regulations. You'll want to know what happens to your demo. At the same time when sending out demo CDs, you don't want to appear like a pest. Just go with the specific route allowed (i.e. email).
What to Put in the Demo Package
The basic rule is to keep it short. The songs should number three at most (unless the company specifies something else). Include your name and email. The phone number won't be needed at this point. If you're in a band, add some information. However you should keep it brief. If you've got press clippings, add it in the package.
Rules on Following Up
The most important one is to follow whatever is stated on the record company website. If there's none, wait for a month before sending an email. Be patient when sending out demo CDs. The label will have to go through a lot of CDs, not just yours.
But sending email once in a while is okay. Just be polite. Don't be
demanding and never call unless it's allowed. Don't call and ask
why you haven't been given the deal. Doing so will put pressure on people. It won't help your reputation.
Taking Rejection in Stride
You might get lucky and get a record deal the first time you send a demo. But most get rejected. Some don't even get a response from the company. Don't be disheartened. If you do get rejected, send the demo to another one. Ask your friends for suggestions on how to improve your music. You can ask labels for some feedback too.
If you're interested in sending out demo CDs, you shouldn't be discouraged by rejection. Just believe in yourself and keep playing. It won't be long before you find a label that believes in you too.